Proud Sponsor of Greg DiPalma – Bassmaster Elite Series Pro
Follow GDP and Superior Walls on Instagram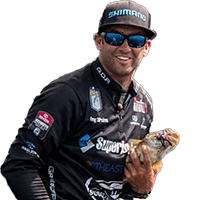 Superior Design
Superior Walls precast concrete foundations are the best solution for residential architects looking for dimensional accuracy, energy efficiency, state of the art design drawings, quality-controlled manufacturing, and certified installation.
Superior Construction
Superior Walls precast concrete foundations are the best solution for residential builders looking for reliable scheduling, efficient one-day installation, ready to finish convenience, energy code performance, and a manufacturer's limited warranty.
Superior Living
Superior Walls foundation systems meet code requirements efficiently and affordably while offering increased living space, lower energy costs, higher home value, and design flexibility. Superior Walls basements are dry, warm, and quiet.
Welcome To Superior Walls
Find Your Authorized Dealer
Superior Living With Superior Walls
The Industry Is Talking
"These guys started yesterday, they're going to be finished up today, tomorrow we'll be putting the decking on our new home... The ease of this process, the speed just saves so much money."

Homeowner

"Our buyers are very satisfied with this particular product... it's insulated, it's ready to be finished and something that they could do on their own."

Building Professional

"It is absolutely just exactly what we were looking for in the basement walls and the finished job is absolutely just blowing us away."

Homeowner
Build On A Superior Foundation
Featured Superior Walls Products
Xi WALL
Xi has 2-1/2" Insulation to give homes superior warmth and
energy efficiency.
Xi Wall
Nearly everything is insulated in the Xi, including corners, studs and bond beams. Special engineering makes the wall thermally isolated and insulated from the exterior elements.
Xi15 WALL
The Xi15 Wall System brings additional features including increased R-Value
and an Insulated Footer Beam.
Xi15: Increased R-Value
1/2" Polyisocyanurate Insulation Covering on top of 2-1/2" of Insulation for a total cavity insulation value of R-15.8.
Xi PLUS WALL
When provided with reinforced polyisocyanurate insulation covering 4-1/2" of rigid foam insulation, the Xi Plus has an insulation value of R-21.3.
Xi Plus Wall
Based upon the proven design of the Xi Wall System, the Xi Plus Superior Walls system brings many exciting additional features for selective builders and homeowners.
AG WALL
Above Grade wall systems bring the strength and energy efficiency of a Superior Walls foundation to your above grade building applications.
Above-Grade Wall
AG wall panels are specifically designed and modified for use above grade. They can be stacked to create multiple stories as a part of a complete wall system building solution.
Contact Your Authorized Dealer
Start Building On A Superior Foundation Today