Superior Walls licensee delivering precast concrete wall systems to regions of Pennsylvania, Maryland, and Washington, D.C.
Listen to Real Customers
Contact Information
Weaver Superior Walls
824 East Main Street
Ephrata, PA 17522
Weaver Superior Walls
Weaver Superior Walls has grown to become an innovator and leader in the industry. Our commitment to providing quality products and the highest level of service has allowed Weaver Superior Walls to grow into a company that is leading the market in precast foundation solutions.
About Us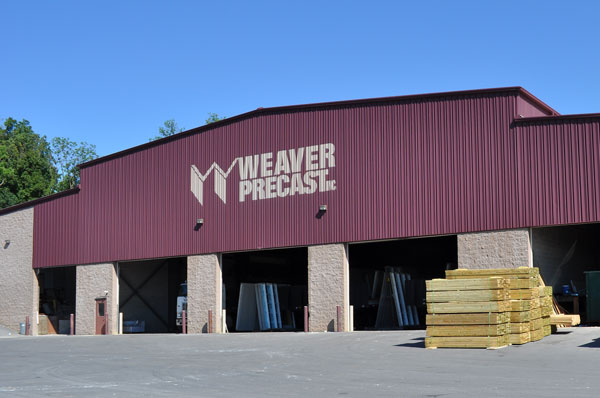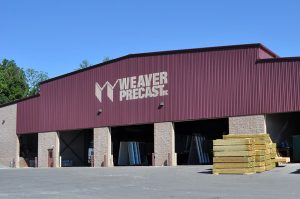 In 1958, Charles W. Weaver and Luke S. Weaver founded Charles W. Weaver, Inc., a residential masonry contracting firm in Lancaster County, PA. In 1985, Weaver Masonry started Weaver Precast to produce the Superior Walls product to help revolutionize foundations in the residential construction market. Established on sound morals and impeccable business ethics, three generations of the Weaver family, had guided the company to meet the changing demands of the construction industry until 2021 when under the direction of long term management, Weaver Superior Walls was formed to continue operations with the same morals and ethics leading the new company on its mission to be a market leader in precast foundation solutions.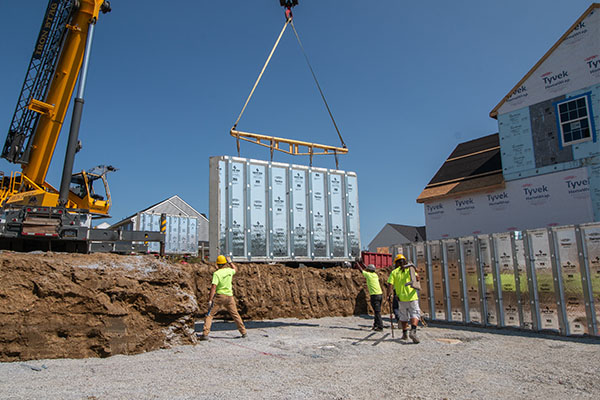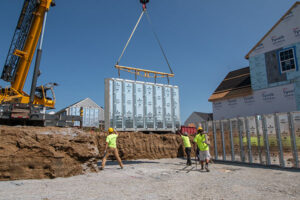 From a small masonry shop in Lancaster County, Weaver Superior Walls has grown to become an innovator and leader in the industry. Beginning with 67 basements per year in 1985, the company has grown to produce and install over 4,000,000 feet of walls in homes throughout the Northeast. In addition to its residential offering, Weaver Superior Walls has successfully integrated their products in the light commercial, senior living, and multi-family markets, partnering with some of the most respected contractors in the region.
Weaver Superior Walls has a knowledgeable and professional team committed to providing best-in-class customer service and quality products. Call us today to find out why so many builders and contractors have switched to Weaver Superior Walls.
Service Area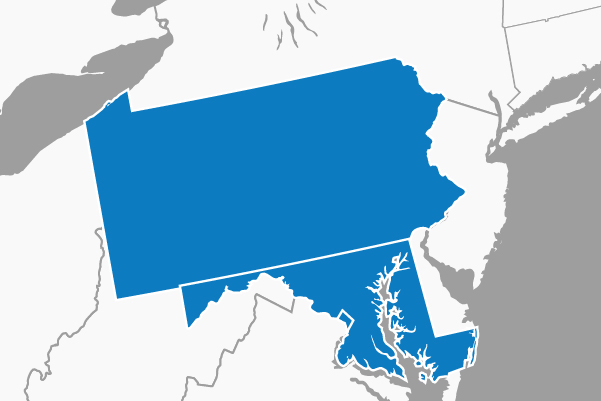 Weaver Superior Walls sells, manufactures, installs and services Superior Walls products throughout Lancaster County including the areas of Lancaster, Harrisburg, York, Philadelphia and Reading Pennsylvania and Baltimore, Maryland and Washington, D.C.
Memberships
National:
Pennsylvania:
BIA of Lancaster County

York BIA

Philadelphia BIA

Berks BIA

HBA Bucks/Montgomery

Habitat for Humanity of Chester County
HBA Chester/Delaware
Maryland:
Xi: Xtra Insulation Wall System
The Xi wall's special high strength, low-water concrete mix also requires no additional damp-proofing, benefiting from technology developed for the original R-5.
Xi Plus: Xtra Insulation Plus
Based upon the proven design of the Xi Wall System, the Xi Plus Superior Walls system brings many exciting additional features for selective builders and homeowners.
AG: Above Grade Wall System
Superior Walls Above Grade wall systems bring the strength and energy efficiency of a Superior Walls foundation to your above grade building applications.
Ui: Uninsulated Wall
Superior Walls now offers the Ui Wall - an uninsulated four-foot high precast concrete foundation especially designed for use during home construction below garages and porches.